PEORIA, Ill. (January 14, 2019) — Philippi-Hagenbuch Inc., a global leader in off-highway truck customization, introduces the Push Block for articulated and rigid-frame trucks. PHIL engineered the Push Block to integrate with the rear chassis on off-highway trucks ranging from 20 to 400 tons. The optimal positioning of the Push Block allows operators a safe and engineered "push point" to dislodge trucks from areas with poor ground conditions without damaging the truck body or pushing equipment.
"Contractors on large jobsites, from road construction projects to dam building sites, traverse sticky, muddy ground that can cause trucks to become stuck. Prior to the development of the Push Block, support equipment, such as a dozer, pushed directly on the truck body to move it to dryer ground where it could regain traction," said Josh Swank, PHIL vice president of sales. "This type of pushing on the truck can damage the tires, hinge and even the body since there's no component of a truck designed to take this type of pin-point pressure."
The Push Block provides a stable assembly that transfers rear pushing force directly to the truck's frame, preventing damage. By transferring the pushing and pulling forces through the Push Block to the truck frame, operations prevent damage, downtime and the associated costs without affecting the loading process or payload. Without the Push Block, trucks can experience body damage that impacts material flow or tailgate damage of as much as $15,000. An integrated hook also allows the Push Block to be used for pulling a disabled or stuck off-highway truck.
PHIL designed the articulating Push Block for simplicity and durability. The Push Block pivots downward for unobstructed dumping, and is made of high-strength, abrasive-resistant Hardox 450 steel to ensure long-term stability.
PHIL offers the Push Block alone or as part of a versatile, customizable package designed to enhance productivity. Incorporating a Load Ejector, for example, minimizes carryback within the truck bed while Sideboards increase carrying capacity and Autogate® Tailgates further maximize volumetric capacity and reduce carryback for haul trucks working in applications with sticky materials.
All PHIL products are designed to maximize efficiency and minimize maintenance on off-highway trucks. For more information on the PHIL Push Block, call Philippi-Hagenbuch at 1-309-697-9200, email sales@philsystems.com or go to www.philsystems.com/PushBlock.
About Philippi-Hagenbuch Inc.
Celebrating their 50th year in business, Philippi-Hagenbuch Inc. is located in Peoria, Illinois and has been building equipment for off-highway haul trucks since 1969. During this time PHIL has become the global leader in off-highway truck customization. In addition to their innovative tailgates, push blocks, rear-eject bodies and trailers, Philippi-Hagenbuch designs and builds end-dump bodies, trailers, sideboards, load ejectors and water tanks for nearly every make and model of articulated and rigid frame off-highway truck available. For more information, contact Philippi-Hagenbuch, 7424 W. Plank Road, Peoria, IL 61604 USA, call +1 (309) 697-9200, toll-free (800) 447-6464, fax (309) 697-2400, email sales@philsystems.com, visit www.philsystems.com, Facebook, Twitter, LinkedIn, Instagram or Vimeo.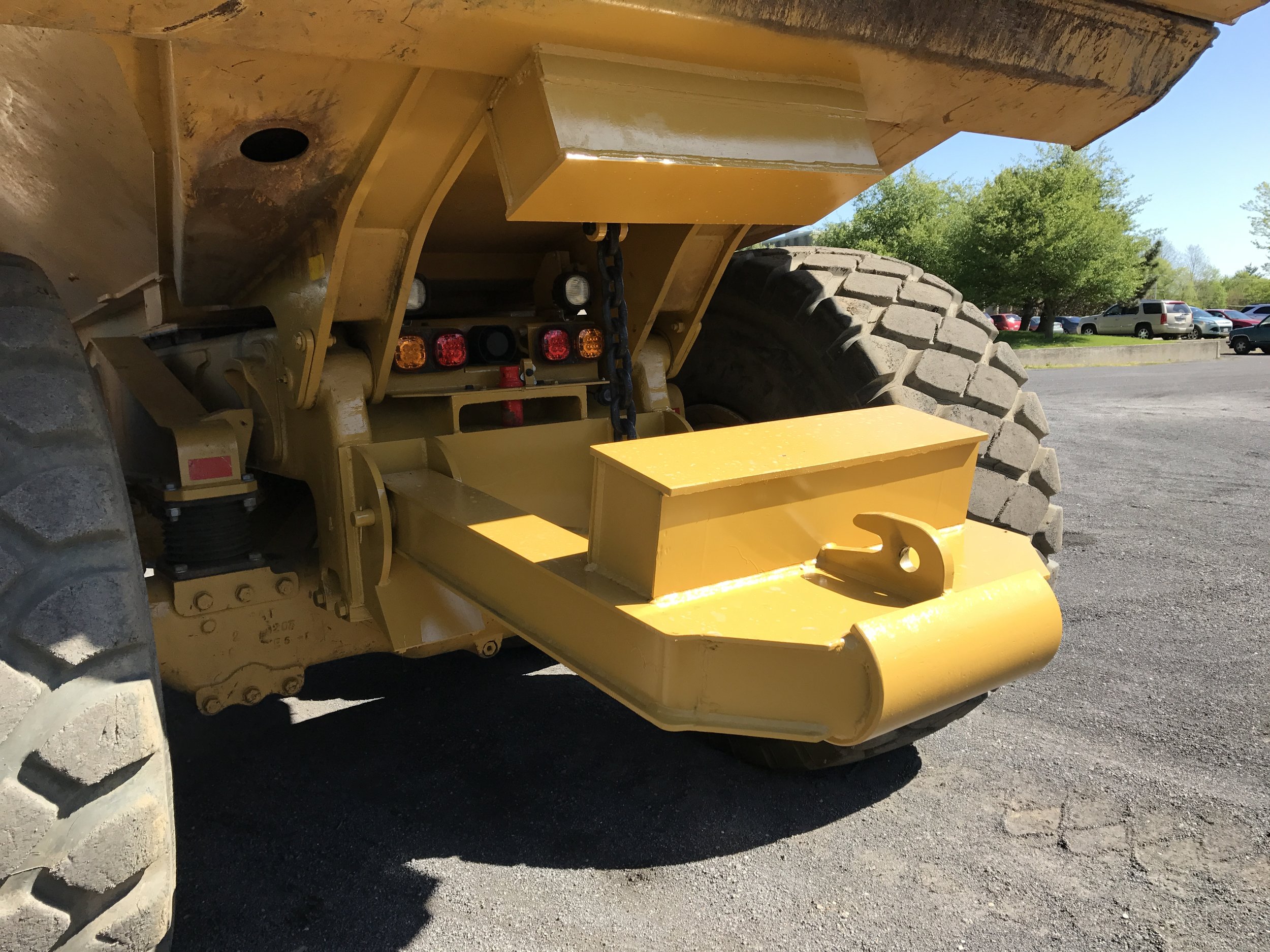 ###
Suggested Tags: Philippi-Hagenbuch, Push Block, off-highway trucks, mine, quarry, construction
Suggested Social Media Post: @PHILsystems introduces a #PushBlock for dislodging trucks from #stickymaterials without damaging the truck body or frame.